Nicky Snazell Pain Relief Clinic will remain open during the current lockdown, we will continue to observe government recommendations and safety measures for our patients, please call or use the contact form to register your interest or speak with our team - Last updated 02/11/20
Trusted by 13,000 Clients From All Over The UK And Many From All Over The World
Prices Start From As Little As £35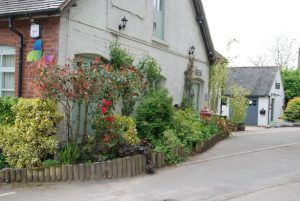 What Do We Mean By Inside and Out?
We have treated well over 13,000 clients and as you could imagine, being able to build a solid understanding of the causes of most pain. What we have learnt, over and over again, is that pain in the musculoskeletal structure, the bones, muscles, tendons and ligaments, is quite often linked or even a direct result of mental and health issues.
For example, we have found that a person's chronic back pain was directly linked to childhood trauma. By resolving that trauma, the chronic back pain disappeared.
Similarly, we look at each client's overall health with four key measures of
• Mindset
• Diet & nutrition
• Fitness
• Lifestyle
and the measures are simplified into easily understood red, amber and green traffic lights. Our goal is to move clients to four green keys. Importantly we understand that the treatment provided must be in line with the clients health status. For example, some treatments would be contraindicated at four red keys, but appropriate at a mixture of amber and green keys.
Hence optimised results can only be achieved by treatment inside and out.
Your Health Matters To Us
Once we have helped you with your immediate pain or injury problem we can partner you on your journey to a longer, healthier and happier life. We can even help prevent your problem from occurring in the future. So if you are looking for Physiotherapists Stafford and surrounding areas, look no further than Nicky Snazell's.