Major National Shift of Opinion On Treating Chronic Pain
Some of you may remember the time when there was a national outcry about the so-called 'post code lottery' with the treatment on offer from the NHS varying dependent on where you lived.
Subsequently a new organisation, NICE (National Institute for Health and Care Excellence) was setup to take responsibility for authorising which treatments should be made available in the NHS. Those treatments approved were then to be made available by the NHS equally to everybody and thus put an end to the so-called post code lottery.
NICE thus has essentially total control of what the NHS can and cannot offer. Their published guidelines are broadcast by the press, radio and TV and as such the general public are influenced by the NICE recommendations. This in turn has an indirect impact on private healthcare providers, as the public perception on what is good, bad and ugly will align with what they see and read in the media.
Acupuncture In The NHS
Over recent years acupuncture acceptance in the NHS has generally been in decline, with some regions considering it quackery, using the NICE guidelines as support, while others still considered it a valuable treatment. Some of our own therapists who worked part time with us, and full time at the NHS, reported being banned from using acupuncture in the NHS and they came to us to retain their skills in what they considered a beneficial treatment.
Back Pain and Acupuncture
For a number of years NICE considered acupuncture as a Gold standard treatment for back pain. Then this decision was reversed, and acupuncture was considered as ineffective in treating back pain and this situation has persisted until recently. This was equivalent to swinging from the top end of a scale to the bottom.
New NICE Guidelines
On 3rd August 2020, NICE published a draft clinical guideline
"commonly used drugs for chronic primary pain have little or no evidence that they work and should not be prescribed. Instead it recommended that people with chronic pain should be offered supervised exercise programmes, some types of psychological therapy, or acupuncture"
Now this situation is nothing new. It has been known for years that the prescription of some drugs, such as opiates, are ineffective with chronic pain and yet have been overprescribed to the extent that it has caused an opiate dependency crisis. In the USA, the majority of drug addicts have been created by prescription drugs. Think about that for a minute. Ok, it is not so bad here in the UK, but the issues are the same.
Until the COVID pandemic hit us worldwide, the opiate crisis was very high profile and during that time Nicky was asked by 30 radio stations across the USA to speak and advise on other methods for treating chronic pain. In this she talked about the evidence of the inappropriateness of certain drugs on chronic pain and at the same time talked of the benefits and success she had seen when using acupuncture and even more so with dry needling. With over 13,000 patients and 30 years of treating, she had had a massive opportunity to see the evidence of the benefits of needling. So much so that we have quietly ignored NICE guidelines at her clinic.
NICE To Know We Were Right
So now NICE has done it's second U turn and acupuncture is recommended again for chronic pain, something we have persisted with throughout our existence. Of course, it's far too early to know what impact this will have on the NHS. While we would like it to be lifted out of the quackery branding, this will take quite some time, no doubt. That, however, is not our concern.
What Does It Mean For You?
For those who have been to our clinic for treatment, some travelling hundreds of miles or more, you will have most likely experienced our acupuncture skills. Some of you will have experienced and gained the benefits of dry needling.
For sure, the media is going to be talking about the benefits of treating chronic pain with acupuncture. That in turn is going to increase the demand for this type of treatment and raise the confidence level in the general public that this type of treatment can help them. This in itself is of tremendous importance as a positive mindset is so important to outcome.
Better yet, we can offer more effective treatments for chronic pain and at the very highest level available in the world.
Nicky Snazell is trained to the highest level in GunnIMS and worked directly with Professor Gunn, the forefather of todays dry needling. She has taught IMS internationally and is teaching her skills to the team at our clinic.
We have also recently added Jon Hobbs to our team. Jon is Chairman of the UK's Acupuncture Association of Chartered Physiotherapists (AACP), the body responsible for setting the standards of acupuncture training for all physiotherapists in the UK, whether private or in the NHS. Jon is also one of the worlds' leading acupuncture trainers and is passing his knowledge to our team during in house training.
The benefit to you is that you can be sure that our clinic has skills and knowledge which is at the very highest level in the UK. And now we have national support ………. again.
If you, or someone you know, is suffering chronic pain, then please contact us. We can help.
Author, teacher and Harley Street Physiotherapist Nicky Snazell on AACP training.
Over the years, Nicky has developed her own approach and has written five books on this. Central is the use of acupuncture and IMS and in Nicky's opinion 'the needle is an essential diagnostic tool'.
The clinic sends the team on AACP foundation and training days, which they find very beneficial. All four of the established physiotherapy team are AACP members and a new member is about to begin her AACP foundation course. Nicky encourages her staff to maintain AACP membership, as she "feels so much support from an organisation that has my back and that of my colleagues". Nicky also encourages her team to gain valuable CPD via attendance of the AACP conference and courses, which are guaranteed to include evidence-based medical acupuncture.
Nicky still treats patients four or five days a week, using her own approach, which includes skills learnt with the AACP. She is also writing her sixth book specifically for therapists and is offering in house advanced needling skills internships.
She can sometimes be found offering guest lectures at AACP events.
The Practical Application of Nicky Snazell's Advanced Needling Skills
Nicky Snazell is one of the worlds leading GunnIMS dry needling practitioners, having reached the highest training level and awarded a fellowship of ISTOP.  She has treated thousands of patients over nearly 30 years, taught IMS and presented on pain and health internationally, and written 5 books on pain and health.  Nicky is a recognised authority who attracts patients from all corners of the globe.
This internship will take you from previous theory and practical courses in which you were taught WHERE to put needles, to the essential and more important step of WHY and HOW.
Internships will involve one on one with Nicky Snazell, observing while she treats complex neuro-musculoskeletal cases.
She will elaborate on:
How you diagnose with a needle
The difference between Eastern-based acupuncture and GunnIMS dry needling
Physiological theories and anatomical placement of needles
Provide an initial understanding of the WHY of treating and HOW to mix with Eastern practice.
Nicky will also provide an understanding of how her 4 Keys approach gives a baseline to both assessing the patients healing time, plus the overall health of their immune system. This will guide the most appropriate type and intensity of treatment. In other words, the dosage.
Previous experience required:
Foundation BMAS or AACP course
Minimum of 3 years acupuncture practice
Chartered Physiotherapist or
Medic with post-graduate training in MSK and acupuncture
Internship days will start at 9:30 am and finish at 3:30 pm, with a 30-minute lunch break (please bring your own lunch), and will be held at Nicky Snazell's Clinic near Stafford.
Internship cost £250 per day
For more information, please call Nicky Snazell's Wellness & Physiotherapy Clinic on 01889 881488.
The clinic is in central England and has rapid access to most of the country, with an excellent motorway network nearby. Stafford is only 1hr 15min by train from London.
Spinal Disk Bulge Physiotherapy For A Spinal Disc Rupture
Can a disc slip? The simple answer is no. It's a layman's term that is unfortunately very misleading to the general public."My disc has slipped out, can you put it back in" is not an uncommon conversation opener on the telephone. Of course, it's quite difficult then to get the caller to understand that this can't actually happen, which is why Spinal Disk Bulge Physiotherapy is key to recovery.
Let's look at the spine's anatomy and in particular the role of the disc.
The spine is made up of 7 cervical (neck) bones called vertebrae, 12 thoracics (middle) vertebrae and 5 lumbar (lower) vertebrae. The top 2 vertebrae in the neck are a little bit different, so putting those to one side, between each pair of the remaining vertebrae there is a disc, the purpose of which is to provide shock absorption and allow movement. The disc itself is attached strongly to the vertebrae and cannot slip out.
A disc is made up of a tough fibrous structure on the outside, layered in exactly the same way we make cross-ply tyres. On the inside, there is a soft, crab paste like moist material. As we age this tends to dry out. There are also end plates in contact with the vertebrae. The spinal disc is 70% to 90% water, so making sure you are well hydrated is very important to disc health.
There are two major types of damage to these discs. The first is when the disc is overloaded sufficiently to cause a protrusion, or bulge in the outer wall, as in the diagram above. This is similar to what you see on the side of a car tyre when it has hit a curb. Sometimes this is referred to as a slipped disc. It's not possible to just push the bulge back in, but specific exercises can help to relocate this and over time the disc may heal itself.
The second and more serious damage is when the overload has been sufficient to rupture the outer fibrous structure and force the inner material to squeeze out. This is called a herniated or ruptured disc.
What Are The Implications Of A Disc Bulge Or Herniated Disc?
A disc bulge will cause pain if it is central and compresses the central spinal column, or if it bulges to one side into the exiting nerves. In either case, if the compression is significant enough, it will cause pain and/or numbness and weakness and possibly loss of control in the limbs.
If the disc bulge is central it could cause problems down both sides of the body. If the bulge is on one side, it will only cause problems on that side.
If the disc has been ruptured or herniated, the same problems with compression of the central spinal column and exiting nerves can occur. In addition, if chemicals from the inside of the disc come into contact with the nerves, it can cause severe pain even without any compression of the nerves. In such cases, a course of anti-inflammatories will most likely be prescribed.
Can Spinal Disk Bulge Physiotherapy Treat A Disc Bulge or Herniated Disc?
In many cases, a bulging disc and a herniated disc will over time heal itself. The time required may depend on the severity of the problem and may take from weeks to months to resolve. Physiotherapy treatment can help reduce the pain much more quickly. The key is to get an accurate diagnosis through a physiotherapy assessment, possibly needing an X-ray or MRI. Treatment can include specific exercises to help reduce the disk bulge, Gunn IMS dry needling, electroacupuncture, laser, shockwave, core stability rehab and postural rehab. In severe cases, surgery may be needed.
If you have suffered a recent back injury or had a long-term problem then it's advisable to get your condition assessed and treated. We have extensive skills in treating spinal pain and clients travel from all over the UK and abroad to seek our help.
Call 01889 881488 now.
Physiotherapy Treatment For Vertigo
Physiotherapy Treatment For Vertigo Caused By BPPV
Vertigo is a problem that affects around half the population at some point in their lives and is more common as we get older. Fortunately, the symptoms usually only last for a few seconds to a minute or so, but the symptoms are very unpleasant including:
• Nausea and vomiting
• Dizziness
• Fainting
• A sense of rotating
• Inability to stand or walk
What Causes Vertigo
It is widely accepted as the most common cause of vertigo is BPPV (Benign Paroxysmal Positional Vertigo) and this is linked to the 3 semi-circular canals in the inner ear. The role of these canals is to sense the position of the head in the 3 axes of up /down, right / left, forward/ backwards. If any incorrect signals occur, the brain doesn't know where your head is and gets confused.
Faulty signals are caused by very small chalk crystals becoming loose and getting into the semi-circular canals. These loose crystals then move in the canals, stimulating faulty signals.
The types of movement which most frequently initiate a vertigo attack are rolling over in bed, getting out of bed, sitting up after lying flat or looking up or down.
Vertigo Treatment
Left untreated, vertigo will usually resolve itself but may take several months. Fortunately, treatment is fairly simple and painless and typically no more than 3 specialised Physiotherapy treatments are needed over a couple of weeks.
David Paling, a senior physiotherapist and our clinical lead can diagnose and treat BPPV.
If you or someone you know is suffering from vertigo, then physiotherapy treatment with us should seriously be considered.
Call the clinic now on 01889 881488 and ask for an assessment with David.
How well executed event management helps your health
Great event management can help your health and here's how
At Nicky Snazell Clinic Stafford, we find ourselves treating events staff, exhibitors and conference managers for stress-related issues such as back pain, neck pain, and general niggles, most of which are the result of stress caused by their jobs.
If you are involved with running an event or exhibition, it can be a high-stress situation, one which despite your best efforts is controlled by others. – That is where well-executed event management can help.
So, what should you do?  
Firstly, you should carefully select your exhibition partner, someone like Production Bureau custom exhibitions & live events specialists. They take your brief and run it, taking the hassle out of your event management. Event companies like this look after the managed delivery, reducing the stress involved with stand creation. This type of company also understands the best ways to provide breakout areas where event staff and visitors can sit and discuss business in comfortable surroundings.
Secondly, follow Nicky's advice allow yourself to relax emotionally, draw on your spiritual self through the mind and body meditation– It will relieve your anxiousness and negative energy.  This kind of self-awareness will make a difference to your output at the event and your health and wellbeing.
Stress and negative energy are dangerous because they affect our bodies physically, upsetting digestion, which restricts nutrient absorption making us tired, lethargic and can cause mood swings – all this volatility is no good for our performance.
Headaches, neck stiffness, backache, lots of common issues can be stopped sooner with knowledge and advice. We try to provide this at Nicky Snazell's Pain Relief Clinic because it modifies the causal behaviours that keep a niggle from going away.  The mindset of event staff is paramount to stopping this impending stress developing into ongoing issues.
Summary
Think about what you are doing, give yourself time, work with a right exhibition company, remember your mental wellbeing and make time to relax.  Stay well hydrated and smile.
We hope that you enjoyed this article and we look forward to hearing how it helped you.  Thank you and bye for now.
SaveSave
SaveSave
SaveSave
SaveSave
SaveSave
This Valentines why not consider a beautiful sterling silver pendant necklace for your loved one, not only is it unique to the Nicky Snazell Clinic's it also as you might expect is contains stones with powerful properties to provide a beautifully unique and highly desirable real silver neckless. 
There are four important stones in the healing jewelry the details for this are on this page:  
4 Stones; Turquoise [blue/green] is perhaps the oldest stone in man's history, the talisman of kings, shamans, and warriors. Turquoise is the crystal healing master stones. Its protective strong, healing powers can benefit the whole body, with special strengths in healing ailments of the immune, respiratory, waste and skeletal systems
Amber [orange] is fossilized tree resin, a powerful healer, painkiller & de stressed.It absorbs pain and negative energy, to alleviate stress. Amber clears depression, stimulates intellect & promotes self-confidence & creative self-expression. It encourages wise patient decision-making, & a balance of spontaneity.  Amber kills pain & disease, healing and renewing the nervous system and balancing the right and left parts of the brain. It also gives psychic protection & cleanses the environment.
Charoite [purple] Dragons Stone of Transformation.Gives deep powerful spiritual healing to the physical & emotional body, Heart & Crown Chakras. Charoite has the power to transmute illness into wellness. It's effective in easing both body & mind, aches & pains, fear & frustration, & helps speed up the healing process. It's been known to relieve symptoms of ARTHRITIS & provide quick relief from headaches & migraines & exhaustion. [Again helps BP]
 Malachite [green] crystal, known as a stone of transformation, it is excellent for strong healing, both physical & emotional wounds. Flows through heart chakra [also helping blood pressure] & giving you a new sense of change, vitality, and spiritual renewal.
If you are interested in the healing properties of stones and their benefits to spiritual health, then please speak to Nicky next time you she her. 
The link to buy these gorgeous necklaces 
Growing Old, Stave Off Ill Health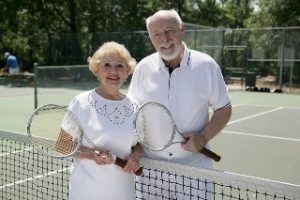 Part of life is growing older and we should all plan for that stage of our lives. The good news is that with correct lifestyle choices and planning, the later years can be just as much fun as any other part. The first and most important step in this process is aligning your beliefs with this reality.
What do I mean by this? Well if you believe that when you get older you won't be able to do much, will spend a lot of time sitting in a chair because moving around is too painful and you will need a cocktail of drugs to keep you going, then probably that will all come true for you. If on the other hand you believe it doesn't have to be that way and that you can still be active, healthy and enjoying life then probably that's how it will be for you. The reason for this is that the mind is immensely powerful in determining outcomes. And if you strongly believe something, your mind will subconsciously move you towards decisions that support that belief.
I once spoke to someone who said 'I'm 50 now and I need to slow down' and guess what, she visibly aged as all her thoughts supported that belief. On the other hand, I know people who are in their late 80's who go to the gym and swim three times a week, run to the shops and take no medication and never have. And they see no reason for anything to change.
So, my advice is to really think about what you believe because that is likely to be your future. Question your beliefs. Ask yourself why is it that different countries have widely different life expectancies. Why is it that some countries have much lower risks of cancer than the UK has. Your beliefs will be based on what you learned as a child and what hear and see is normal around you. But what is normal here is not normal elsewhere. Understand this and you will be more open to questioning and changing your beliefs.
It's your life. You reap what you sow.
If you found this interesting and would like to know more, get a copy of 'The Mind' at the clinic and ask about the 2018 Seminars and Meditation classes.
An introduction to USANA InCelligence Technology®
USANA InCelligence Technology® is intelligent supplement design. It's a nutritional technology—not a single product or a product line. InCelligence is a platform for creating products that support optimal cellular health through a natural process called cell signaling.*
This technology utilizes molecular targeting of nutrients to optimize cellular function. Key nutrients, scientifically proven to be effective cell-signaling molecules, speak your cell's language.*
They cut through the biochemical noise—whether naturally occurring or from your lifestyle or environment—to activate your body's abilities to support vibrant health.*
The Four Types of Nutrients and Cellular Interaction
Your diet is so much more than the calorie count. The food you eat contains a variety of nutrients. We put them in four basic categories:
Essential Micro- and Macronutrients: Macronutrients are the big things (hence the macro)—protein, carbohydrates, and fats. Your body uses them for calories (energy), and as building material for cells. Micronutrients are found in the fruits and vegetables we eat. That's where a lot of our vitamins and minerals come from.
Antioxidant Protection: Just the act of living, breathing, and going through your day creates damaging oxidants. That's why you need antioxidants. Living without enough of these important nutrients can cause problems and compromise health over time. In the broadest sense, an antioxidant is any oxidant scavenger. Dietary antioxidants include vitamins and other organic compounds that neutralize oxidants at a one-for-one or one-for-two ratio. So each molecule of an antioxidant like vitamin C can take care of one or two oxidants.
Additional Nutritional Support: These additional nutrients fall outside the category of essential vitamins and minerals. So you won't encounter a nutritional deficiency disease without them. But they have been found to provide additional health benefits. Nutrients like lutein, zeaxanthin, and glucosamine are deposited in specific areas of the body to provide a targeted benefit—like supporting healthy vision, cognitive function, skin health, and joint health.
USANA InCelligence Technology: We've known for centuries that fruits and vegetables are good for us, but scientists had to find out why. They pulled out all the big things, like vitamins, and kept digging deeper. The search led them to phytonutrients—other compounds plants make, like the ones that give them bright colors. After all, if you think about it, the best chemists in the world are plants.
In high concentrations in test tubes, the compounds were great antioxidants. But they couldn't figure out exactly how they were still working at the lower concentrations they could achieve in the human body. Something else had to be happening.
It was cell signaling. This relatively new understanding of phytonutrients' abilities is the basis for InCelligence technology. USANA scientists isolate key nutrients—like resveratrol and quercetin—that work on cell-signaling pathways to illicit health benefits inside your cells.*
Cell Signaling Basics
Your cells are intelligent. They can sense and respond to their internal and external environments through cell signaling. So at a very basic level, this process is nothing more than a cell responding to internal or external molecules.
Receptor molecules in the cells sense their internal and external environment. These interactions trigger a chain reaction (think of a line of dominoes) that can turn on genes and activate a variety of cellular responses.
There can also be signal amplification. So very small amounts of the right nutrients targeted to the right cellular landing spots can have big impacts.
If you're ready to dig deeper into cell-signaling, we have an in-depth description for you.
Supporting Cellular Communication Pathways
Age, lifestyle, and environmental factors can make it harder for your cells to communicate effectively. InCelligence supports your cellular communication pathways, helping maintain their health and yours.
We have the ability to target specific pathways with nutrients. Supporting the free flow of cellular information allows a broad spectrum of pathways to be positively impacted. Here's just a few examples of what supporting and turning on these cell-signaling pathways can do:
Optimize cellular function.*
Support a healthy immune system.*
Support the body's natural detoxification processes.*
Optimize the production of powerful antioxidants made inside cells.*
Support cellular clean-up processes.*
Cellular Strength Training for Resilience and Adaptability
Exercise strengthens your body, making it more resilient and adaptable. Your cells need the same thing. That's why InCelligence is like strength training for your cells.
Hormesis is the scientific term you could use to describe this kind of cellular exercise. You stress cells to increase their resilience and adaptability—just like exercise stresses your body to ultimately make it stronger. The nutrients used in InCelligence complexes evolved as plants' protection from the sun and hungry animals. So even though you're getting a safe dose of these "cellular stressors" your cells still trigger protective responses.*
Flexing those cellular muscles helps create resilient cells that can more easily adapt to your lifestyle. Taking the proactive approach of turning on these natural processes also optimizes the natural longevity of cellular function.*
Products Made with USANA InCellience Technology
USANA utilizes InCelligence cell-signaling technology to formulate a variety of products that provide different benefits.
USANA® CellSentials™: Contains Vita-Antioxidant™  and Core Minerals™. CellSentials supplies carefully balanced levels of high-quality vitamins and antioxidants and a balanced range of highly absorbable essential minerals and trace minerals. It's designed to provide an essential foundation of nourishment and powerful antioxidant protection. The InCelligence Complex also uses nutrients to unlock natural processes that support the health of your cells.*
HealthPak™: Convenient AM and PM packets containing Vita-Antioxidant, Core Minerals, CellSentials Booster, and USANA® MagneCal D™ —a bone-health supplement that was not formulated with USANA InCelligence Technology. All the core supplements you need in one product for full support of your healthy lifestyle.*
Proglucamune™: Daily immune-support supplement with zinc and the InCelligence Beta-Glucan Complex. It supports the body's ability to adapt and respond to the effects occasional, everyday stress or strenuous exercise can have on immune function. InCelligence Beta-Glucan Complex uses baker's yeast and a combination of mushrooms to prime immune cells' natural protective responses so they can effectively protect health.*
Hepasil DTX™: Comprehensive liver-support formula featuring the InCelligence Detox-Support Complex. The complex delivers a comprehensive array of phytonutrients, including green-tea extract, milk-thistle extract, broccoli concentrate, turmeric, and USANA's patented Olivol® olive-fruit extract. This helps to activate your liver cells' natural protective antioxidant and detoxification processes.*
Procosa®: Supports joint function and comfort. It also helps regulate normal cartilage formation that helps cushion your joints. The InCelligence Joint-Support Complex in Procosa helps trigger a process in cartilage cells that helps renew healthy joint-cell function and support healthy joint aging. The complex also influences signaling pathways that modulate your body's natural responses to the temporary, normal inflammation resulting from exercise. This helps proactively promote a healthy immune and inflammatory response after exercise.*
9 Things You Should Consider Before You Choose Your Therapist
Whatever your reason for seeking help, whether it is because you have had a recent or a long term injury, you probably want an immediate reduction. Better yet, you're looking for a complete elimination of your pain, plus improved flexibility, to give you a much improved quality of life, while allowing you to do the things you enjoy doing, sport or otherwise.
We can help you.
But before you choose us, or anybody else, here are some things we suggest you consider first:
1. Make sure the therapist you see is a specialist in the condition you have. Most therapists will be able to help you up to a point, but if they lack specialist knowledge for treating your problem, there's a chance that you won't achieve the level of improvement you could, not only because of the treatment skills they can offer, but also because they may lack the ability to be able to correctly give a provisional diagnosis of the cause of your problem.
2. It's important also that the therapist you see has sufficient experience to give you the best treatment possible. It's no fault of the therapist but clearly there is a huge difference between someone who graduated last year and one who has 10 or more years to call on.
3. As in all things in life, not all clinics are created equal. Some are little more than a room and a static couch. If you are in a lot of pain or not very mobile, this is not great for you getting on and off the couch, and not so good for the therapist either if the couch is at the wrong height. Skilled therapists will adjust the couch height depending on the treatment they are giving you and clearly a couch that doesn't adjust seriously compromises this.
4. Some clinics invest heavily into technology which will assist in providing you with the best treatment possible and treatment that best suits you at a particular point in your recovery. It makes sense that good technology will help the therapist to achieve the best results. Find out if the only thing on offer is a pair of hands.
5. Visiting a clinic is not just about the treatment, it's also about the professionalism of the contact you get from the moment you make first contact, right through to the follow up after treatment. You need to know there is a friendly voice on the end of the phone who will help you make the appointments that best suit you and who are there to help when you need it.
Ease of treatment starts with ease of access, including a drop of point outside the door for those who need it, plus an ample free car park alongside. After all, who wants the hassle of having to find and pay for a distant car park and then have to walk a long way on dark, wet winter days, especially if you are in pain and not so mobile.
Arriving stress free is an important part of treatment, so make sure your clinic caters for this. A comfortable, relaxing waiting area is just as important or you could end up stressed before you even start treatment.
6. You need to be confident that the therapist you are seeing has the skills and ability you need. Find out what clinics are being talked about in the community and just as important, find out if the clinic is highly regarded in the local medical community. If your GP hasn't heard of a clinic, there is probably a reason why.
7. Recovery for you will probably not be just a matter of a single type of treatment. As you go along your journey to recovery, you may well need a number of skills to help you. So make sure your therapist works within a clinic which is wholistic, where a broad spread of skills are available to assist in your recovery.
8. You will feel a lot more comfortable building a trusting relationship with your therapist if you can talk privately and this means it will be best for you if you have a private room for your consultation and treatment, rather than a big open plan room, with a curtain providing your only privacy.
9. Last, but not least, ask around about what the clinic or therapist is like. We have all been to places which we don't like the feel of and don't feel comfortable in. If you walk into a clinic that is warm, friendly and inviting, your whole frame of mind will be more positively prepared for treatment and you are much more likely to want to trust in a long term relationship. After all, we are all likely to need more than one problem fixed in our lives and we want somewhere we can go back to again and again in confidence.